Cryo Slimming is a safe and effective method of body sculpting to help you look and feel great in your skin. Before undergoing any slimming treatment or exercise program, however, you'll want to establish a baseline. How else will you measure your progress? At Goosebumps Cryotherapy, we offer state-of-the-art body imaging so you can see your results in real-time. Whether you want to see before and after imaging of a body sculpting service or want a scan before you begin a workout regime, we can help, with the Styku 3D body imaging machine.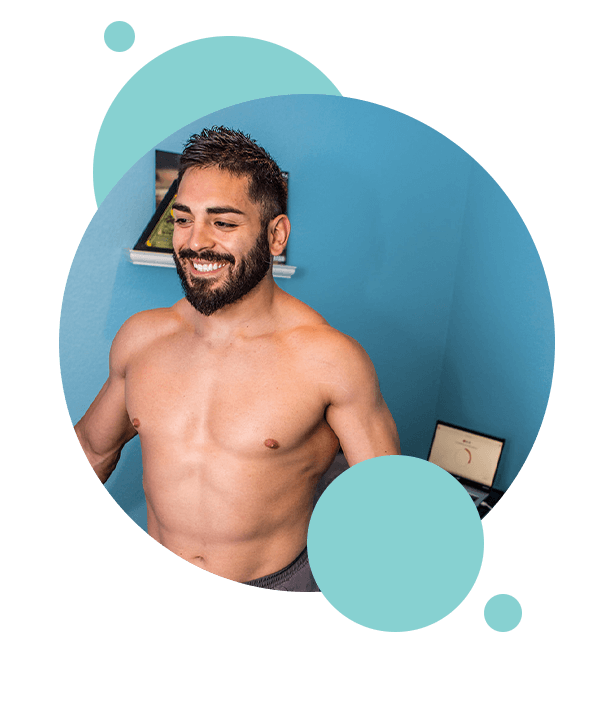 BMI, or Body Mass Index, is calculated based on your height and weight alone. You are then assigned a number which indicates whether you are overweight, underweight, or in a healthy weight range for your height. The problem with BMI is it cannot tell whether your body weight is composed of fat or muscle, so extremely fit people, such as bodybuilders, can end up with scores that indicate obesity.
The 3D body imaging technology we use at Goosebumps Cryotherapy is able to tell the difference between fat mass, lean mass, and even bone mass, giving you more accurate results to help you meet your fitness and weight loss goals.
Your Styku scan will not only accurately report on your body composition, it allows you to see changes in your body that go beyond weight loss. Styku scans include a feature to compare your body outline from different scans, making it the perfect tool to measure body sculpting results. Your scan can also indicate health risk factors such as low bone density or high levels of fat between organs. Its infrared camera is completely non-invasive and safe. You'll stand on a turntable for 35 seconds while the camera scans you and sends your results instantly through email.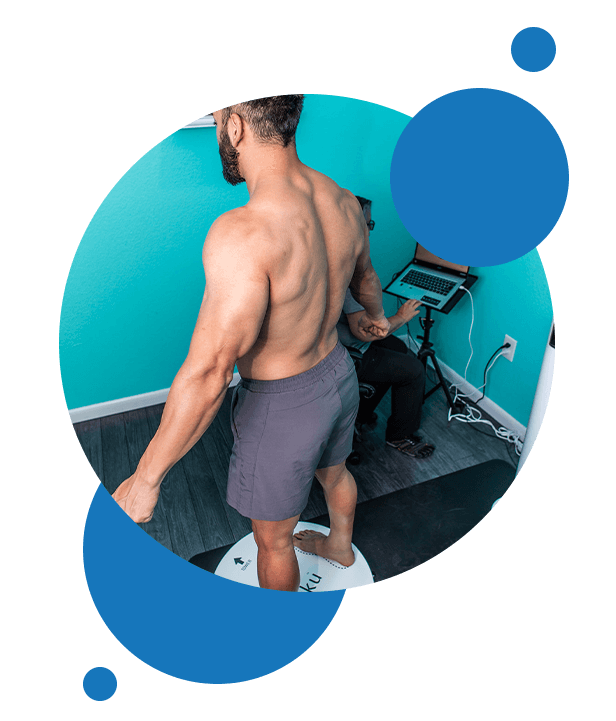 You can purchase a single Styku scan for $59, or buy a package of 3, 5, or 10 scans for a discounted rate. Styku package pricing is perfect for measuring your results over time. Complete a scan before you begin cryoslimming, one after your first session, and one after a few weeks of treatments. Or if you are training for an athletic event, schedule periodic scans when you come in for your recovery cryotherapy. Whatever type of fitness journey you embark, whether you you are trying to lose weight, get fit and toned, or body building, we can help you track your progress.
Book your Styku scan today
Get detailed information about your body and measure your fitness results.
Susana Moreno
The staff here are soooo nice and it's very sincere. The atmosphere is comforting and cozy. The cryofacials are amazing and I can't wait to use the rest of the services they offer. I've never met a staff more welcoming and kind. Very accommodating. EVERYONE should use cryotherapy it's THE BEST!
Barbara Vanderbush
After trying to cope with back and hip pain by using prescription meds and physical therapy, I feel I've finally found my solution. Goosebumps "spot treatments" give me amazing results. Getting better every session!!!
Emily Nowlan
The atmosphere is awesome & they go above & beyond to make your experience the best!
Monica Ann
This place is amazing. I've been dealing with pain since '02 because of a car accident. And I was truly amazed on how one session lasted me the whole two weeks with pain free. I've only been here twice I'll keep going. Steve and Donna are very friendly and informative thank you.
Bethaney Rogers
Super friendly staff, they walked me thru every step and answered all my questions.  Very clean, cute decor, easy appointment booking too. They customize your experience, so it is all about you. Definitely going back.