Both our T-Shock Anti-Aging treatment and the Penguin Cryo Facial are excellent options for those who want to rejuvenate their skin and reduce the signs of aging. While the T-Shock Anti-Aging treatment is more comprehensive and can offer superior results, the Penguin Cryo Facial is a quick and convenient option that can provide rejuvenation that will last for weeks. Ultimately, the best treatment for you will depend on your skincare goals and individual needs. It is always advisable to consult with a skincare professional to determine the best course of action for your skin.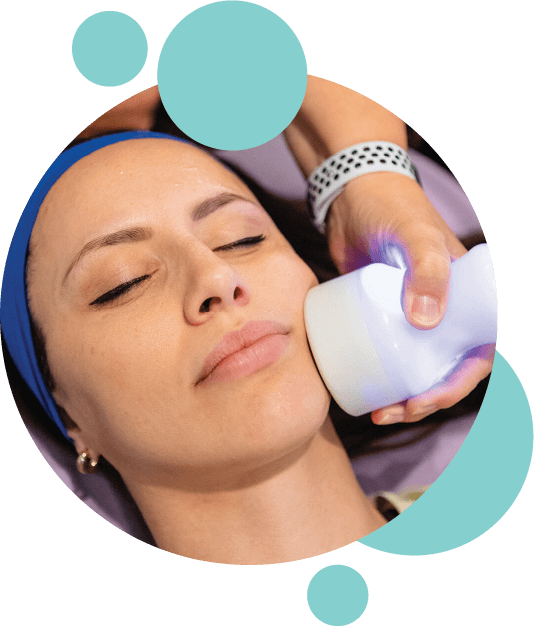 T-Shock Anti-Aging
Treatment
Our T-Shock Anti-Aging treatment is an advanced procedure that offers a comprehensive solution to restore a youthful look in just 30-45 minutes with no downtime or discomfort. The innovative procedure is designed to reduce fine lines and wrinkles on the face, tighten loose skin on the neck (turkey neck), and smooth out the crepey skin on the décolleté (chest).
book your next cryotherapy experience
How Cryo T-Shock
Facials Work
T-Shock Anti-Aging treatment also offers superior results with minimal hassle.  It uses a combination of warm and cold temperatures (thermal shock) to stimulate collagen production, which can help to reduce fine lines and wrinkles. The treatment exposes the skin to alternating hot and cold temperatures, which improves blood flow and increases oxygenation and nutrient supply to the skin while activating dormant collagen and elastin leading to a more youthful, radiant complexion.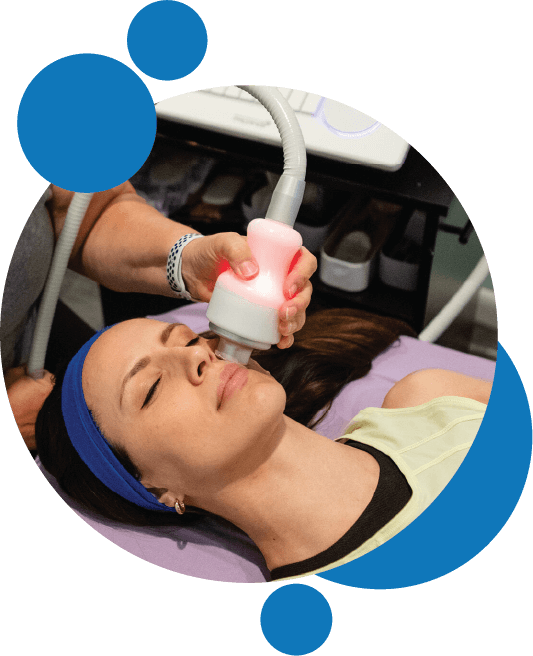 Love the feel of a cool breeze on your face? Come experience a cryo facial with our Cryo Penguin! It is 12 minutes of breezy bliss that not only relaxes you, it helps reduce fine lines and wrinkles, clears various skin conditions, reduces sinus inflammation, and helps prevent headaches and migraines.
How Penguin
Cryo Facials Work
Unlike traditional cryo facials that can be wet and uncomfortable, the Penguin Cryo Facial provides a cool mist sensation without the dampness, which is more comfortable for the client. The cold nitrogen vapors used in the treatment penetrate the skin's surface reducing inflammation, stimulating collagen, which can help to reduce the appearance of fine lines and wrinkles.
Are you ready to see the benefits of Cryo Facials for yourself?
Book an appointment today, and invest in a pain-free future.
Susana Moreno
The staff here are soooo nice and it's very sincere. The atmosphere is comforting and cozy. The cryofacials are amazing and I can't wait to use the rest of the services they offer. I've never met a staff more welcoming and kind. Very accommodating. EVERYONE should use cryotherapy it's THE BEST!
Barbara Vanderbush
After trying to cope with back and hip pain by using prescription meds and physical therapy, I feel I've finally found my solution. Goosebumps "spot treatments" give me amazing results. Getting better every session!!!
Emily Nowlan
The atmosphere is awesome & they go above & beyond to make your experience the best!
Monica Ann
This place is amazing. I've been dealing with pain since '02 because of a car accident. And I was truly amazed on how one session lasted me the whole two weeks with pain free. I've only been here twice I'll keep going. Steve and Donna are very friendly and informative thank you.
Bethaney Rogers
Super friendly staff, they walked me thru every step and answered all my questions.  Very clean, cute decor, easy appointment booking too. They customize your experience, so it is all about you. Definitely going back.