Localized cryotherapy allows our trained staff to target specific areas of your body with blasts of super cool air. This is useful for treating sports injuries, aiding with recovery from surgery, and even as a beauty treatment. Whole body cryotherapy reduces pain and inflammation systemically throughout your body. Localized cryotherapy or spot treatments allow us to focus on those areas that need a little more attention. It's also suitable for individuals who cannot use whole body cryotherapy because of a pacemaker, pregnancy, or other risk factors. Contact our friendly Goosebumps Cryotherapy staff to see if localized cryotherapy is a good fit for your situation.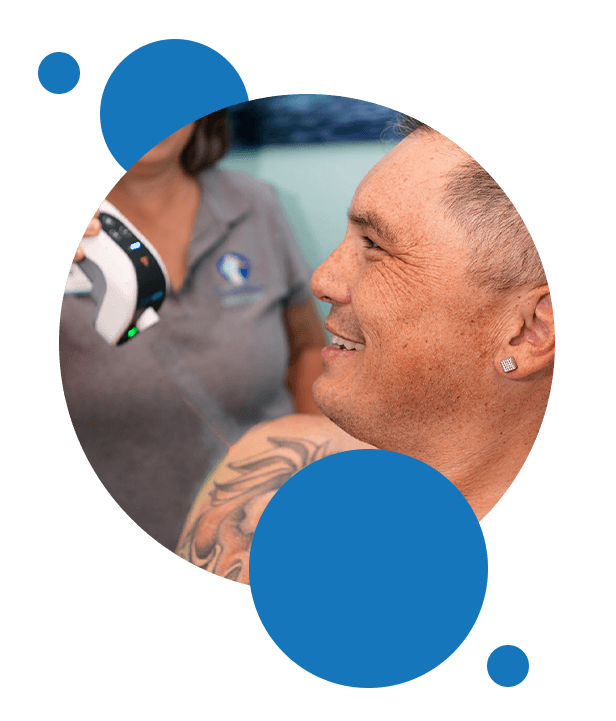 Cryotherapy
for Back Pain
Back pain can be caused by damaged nerves or issues in the muscles or ligaments. If you are struggling with chronic back pain, cryotherapy can help disrupt the pain signals coming from your central nervous system. Localized cryotherapy also reduces inflammation similar to icing the affected area. Cryotherapy allows for a more intense and even application of cold for the maximum benefit.
book your next cryotherapy experience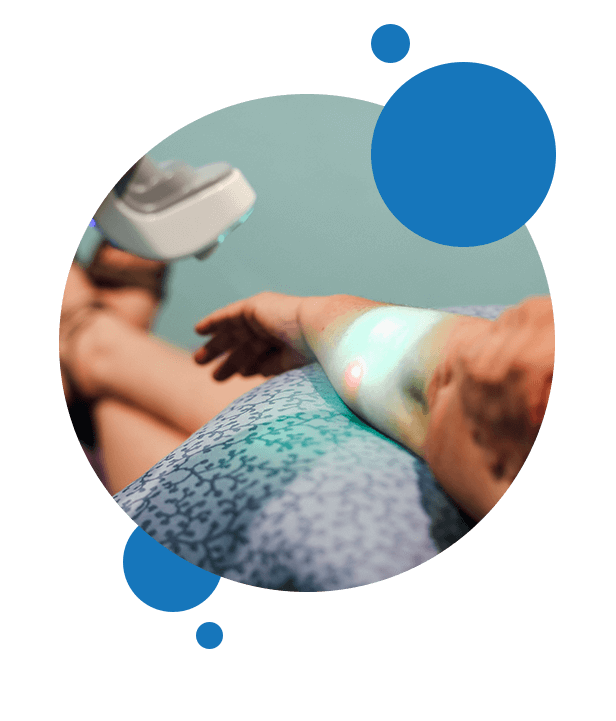 Cryotherapy
for Tendonitis
Cryotherapy for tendonitis is extremely effective because it reduces inflammation and increases blood flow to the affected area. Part of the challenge with tendonitis is getting blood flow to the tendon without putting strain on the injury. Cryotherapy constricts and then rapidly dilates the blood vessels, increasing circulation without exerting the injured area.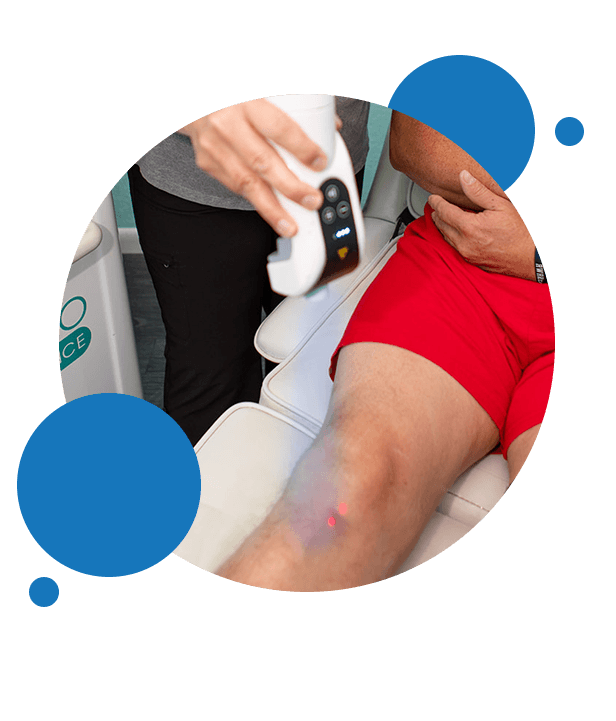 Cryotherapy
for Knee Pain
If consistent knee pain or swelling is preventing you from doing the things you love, try localized cryotherapy. Cryotherapy reduces swelling and inflammation more effectively than using ice packs at home. The blast of extreme cold followed by a return to room temperature also improves circulation to your knee, which helps your body heal.
Cryotherapy for
Plantar Fasciitis
Applying cold to the bottom of the affected foot has been proven to relieve pain and reduce inflammation in the plantar fascia. If you want to be able to reduce heel pain while walking, cryotherapy for plantar fasciitis may be the answer you're looking for.
Pet Health Care
and Wellness
We love our pets, which is why it's heartbreaking when they experience pain and can't tell us why. Localized Cryotherapy can be an effective form of pet health care, providing relief for a range of conditions, including arthritis and joint injuries. Pets experience many of the same cryotherapy benefits that we do, from pain relief to reduced swelling. Our gentle technicians will work to keep your pet at ease throughout the process. Keep your pet feeling and moving well into their old age with cryotherapy.
* The Goosebumps Cryotherapy Team does not diagnose disease nor practice veterinary medicine.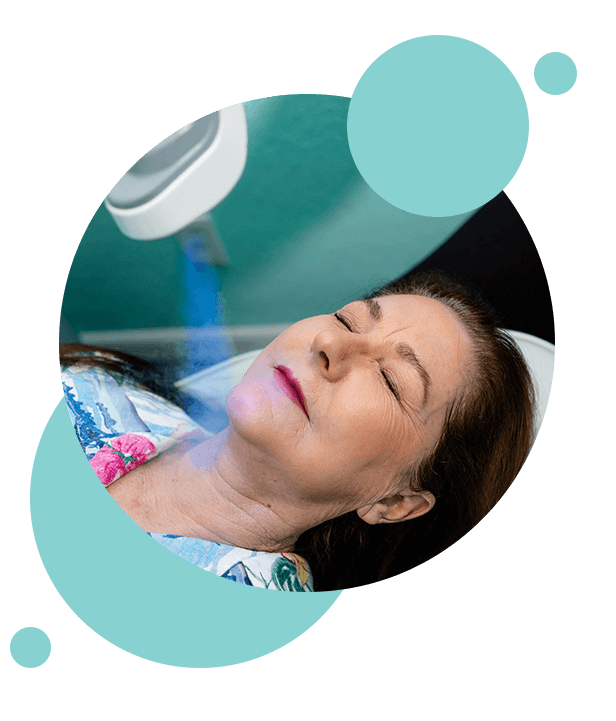 Cryofacials are an amazing anti-aging treatment that decrease pore size and boost collagen production. Collagen makes your skin look firmer and increases hydration, leaving you with a youthful glow. The application of cold air during a cryofacial also causes your pores to constrict leaving you with a more even skin tone and preventing dirt and bacteria from entering your pores. Get that healthy cold weather glow all year round. Book your appointment  today!
Facials in Colorado Springs
If you are looking for an amazing facial in Colorado Springs, visit Goosebumps Cryotherapy for 12 minutes of pure relaxation. You'll leave looking and feeling younger than you have in years.
Susana Moreno
The staff here are soooo nice and it's very sincere. The atmosphere is comforting and cozy. The cryofacials are amazing and I can't wait to use the rest of the services they offer. I've never met a staff more welcoming and kind. Very accommodating. EVERYONE should use cryotherapy it's THE BEST!
Barbara Vanderbush
After trying to cope with back and hip pain by using prescription meds and physical therapy, I feel I've finally found my solution. Goosebumps "spot treatments" give me amazing results. Getting better every session!!!
Emily Nowlan
The atmosphere is awesome & they go above & beyond to make your experience the best!
Monica Ann
This place is amazing. I've been dealing with pain since '02 because of a car accident. And I was truly amazed on how one session lasted me the whole two weeks with pain free. I've only been here twice I'll keep going. Steve and Donna are very friendly and informative thank you.
Bethaney Rogers
Super friendly staff, they walked me thru every step and answered all my questions.  Very clean, cute decor, easy appointment booking too. They customize your experience, so it is all about you. Definitely going back.