At Goosebumps Cryotherapy, we want to create a positive and community-focused wellness experience. If you have any questions or concerns about an upcoming appointment, we'd love to speak with you. We'd also be happy to discuss the benefits of cryotherapy for your situation before you make an appointment. Just give us a call or fill out the form below. 
We know that cryotherapy can seem intimidating, especially the first time you try it, but we are committed to making your experience as comfortable as possible. Our friendly staff can talk you through the process, or simply be with you the entire time to should you have any concerns. You'll be greeted with a warm robe after your whole body cryotherapy, and be able to enjoy the immediate benefits of increased energy, reduced inflammation, and decreased pain.
If you are ready to book an appointment, you can quickly and easily reserve your time through our online booking system. Give our staff our call, however, if you aren't sure which service is right for you. We can't wait to have you come chill with us! We know it'll be your new favorite part of your wellness routine.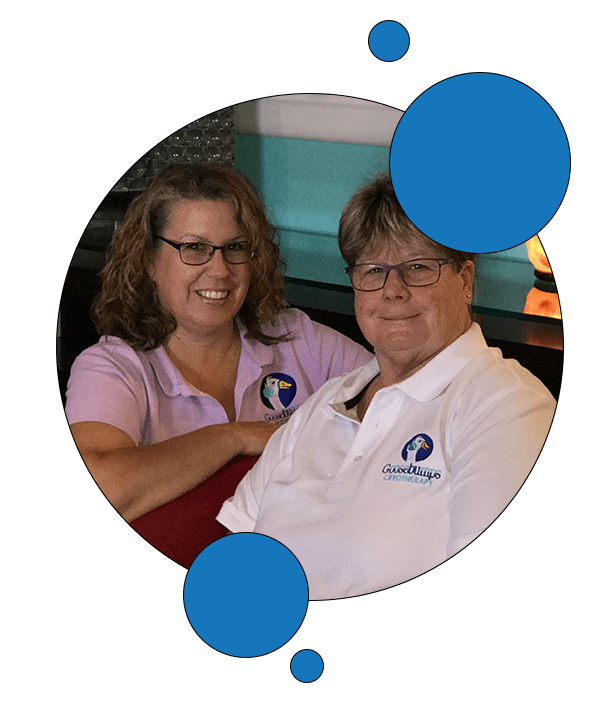 Sisters Debbie and Donna Mabon started Goosebumps Cryotherapy in late September of 2017. Here's their story…In August of 2016, Donna was living in Cortez, Colorado located in the southwest corner of the state. She was having lower back pain and her chiropractor introduced her to cryotherapy. After several sessions, she found relief and began using cryotherapy regularly. Two months later Debbie came to visit. Debbie has a serious case of fibromyalgia. At the time, she was taking a lot of medication, pharmaceutical and medical marijuana to relieve the pain and help her sleep. However, she was unable to find relief. After talking with her chiropractor, Donna suggested she try cryotherapy. Debbie got into the wholebody cryo sauna and after just the second time she felt virtually pain free for the first time in over a year! Unfortunately, when they were searching for a place where Debbie could continue cryotherapy in Colorado Springs, they were out of luck. Cryotherapy was still very new in Colorado and the choices were limited. So, after extensive research, the sisters decided to open their own cryotherapy business in Colorado Springs!
With amazing mentors in the cryotherapy field, Debbie and Donna created Goosebumps Cryotherapy with the goal of helping others to feel their best and provide relief and recovery to all. The mission of their business to help and treat each individual with care and respect, whether that is the 15 year old student athlete or the 80 year old with arthritis. They have created a team who embody the spirit of respect, care, and family. Each of the team have their own story of how cryotherapy has changed their lives, health and well being. Debbie has happily retired along with Goosebumps' OG (original greeter) Skylee, her beautiful, friendly dachshund. She continues to live without pain and medications as a result of cryotherapy.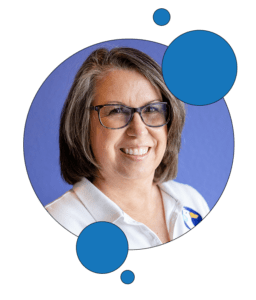 Donna Mabon, Owner, Founder
As the youngest of five children in a military family, Donna has lived many places and landed in Monument where she graduated from high school. She earned a bachelors degree at the University of Northern Colorado before embarking on a 20+ year career as a probation officer. Donna lived in the Glenwood Springs area for about 20 years, then to Cortez in southwest Colorado before returning to the Colorado Springs area upon opening Goosebumps Cryotherapy. Her work experiences include rural postal carrier, appraiser, volleyball official, and entrepreneur.
Steve Mabon, General Manager
Steve, Debbie & Donna's brother has been in sales and customer service most of his adult career. From the beginning, he has been their biggest cheerleader and one of the first long-term regular customers of Goosebumps Cryotherapy. He found the benefits of cryotherapy helped with his clinical depression, anxiety, migraines, and mood regulation. He enjoys whole body cryotherapy several times a week and cryofacials three times a month. In 2020 he joined Goosebumps Cryotherapy as a the general manager. With his experience, knowledge, and energy he is a great addition to our team.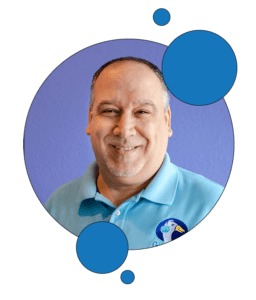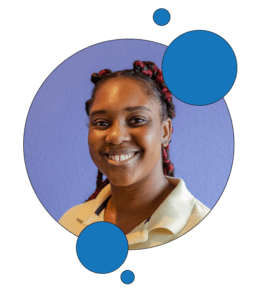 Courtnee Jackson, Goosebumps Technician extraordinare
Courtnee is the newest member of the Goosebumps team and has felt genuinely welcomed by long-time clients and staff. Cryotherapy has been an integral part of her life for the past two years. Not only did localized cryotherapy help her feel more comfortable during pregnancy, but it also aided her in recovering from postpartum depression. She loves being a part of a team that helps people and also genuinely cares about its clients! Courtnee's favorite parts of working at Goosebumps are, spending time with the clients, helping them achieve their goals, reducing their inflammation, and dancing with them through the cold!
Monte & Zuma, Goosebumps Greeters
Monte is a handsome white tuxedo kitty who thinks he's a dog. Zuma is a beautiful, sweet, shepherd mix who spent her first 8 months as a stray on a reservation outside of Shiprock, New Mexico before she was rescued. Monte was rescued by the same amazing woman after being thrown out of a car on a cold December morning on a busy highway near the Four Corners. They love adventures and bring love and joy to Donna's life everyday. Monte❤️Zuma enjoy welcoming all that enter Goosebumps Cryotherapy. You can find them here most days providing a "different kind of therapy" to our guests.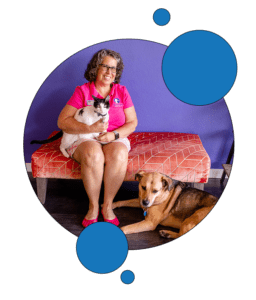 Lets us know how great of a job we are doing or how we can help! We Appreciate feedback and value the voice of our customers. If you have any questions or concerns please fill out this contact form with your information and we will get back to you as soon as possible!