Developed in Poland, the BOA Max 2 device is the only device in the world that uses algorithms based on Vodder's manual massage method. It uses air pressure to "squeeze" your body and pump fluids. When activated, the pump fills the air chambers of the compression sleeves to pressurize the tissues forcing fluids, such as blood and lymph, out of the pressurized area. The BOA Max 2 is a medical-grade compression therapy device that was designed according to Dr. Vodder's methods of lymphatic drainage and offers a highly effective compression therapy treatment.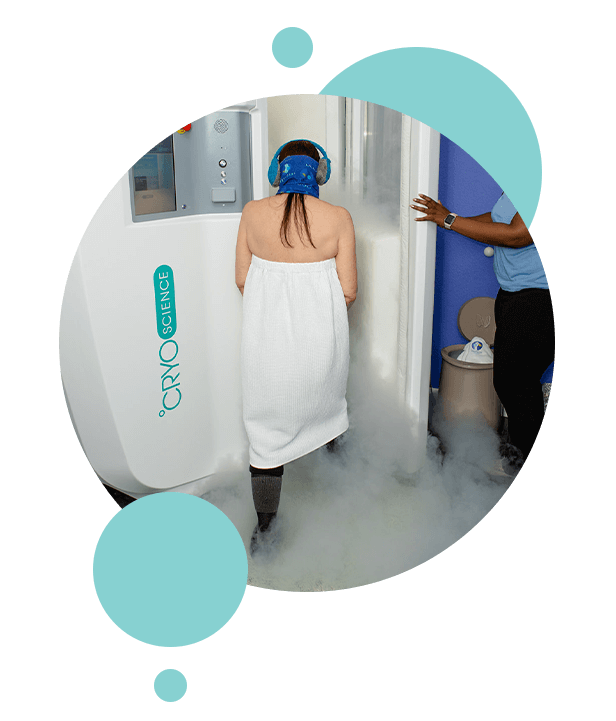 The compression therapy pants have 12 overlapping chambers in each leg that sequentially fill and flush the lymphatic system with relaxing pressure. The flushing decreases water accumulation in the legs, hips, and buttocks through lymphatic drainage, making legs thinner while tightening the skin and reducing the appearance of cellulite. Superior to manual massage, the pressure is applied throughout the circumference of the leg at much higher pressure delivering and very thorough flush. Athletes use this device to accelerate recovery after strenuous exercise.
book your next cryotherapy experience
The benefits of the BOA Max 2 are many. Enhanced blood circulation enables fresher oxygen to reach the cells. The design which incorporates massaging the abdomen as well as the lower extremities sets it apart from other devices on the market. This feature enables the relaxation of the abdominal muscles, stimulating healthy bowel movements, and elimination of toxins. The BOA massages the muscles, which relaxes the muscle, drains it from excessive liquids that are a product muscle activity, and can calm muscle spasms, as well as accelerate recovery from exercise. The skin benefits from an improved low of freshly oxygenated blood to all skin layers. The skin's elasticity is improved, and it regains a more tone and firmer appearance. With regular applications, cellulite may be prevented and even eliminated.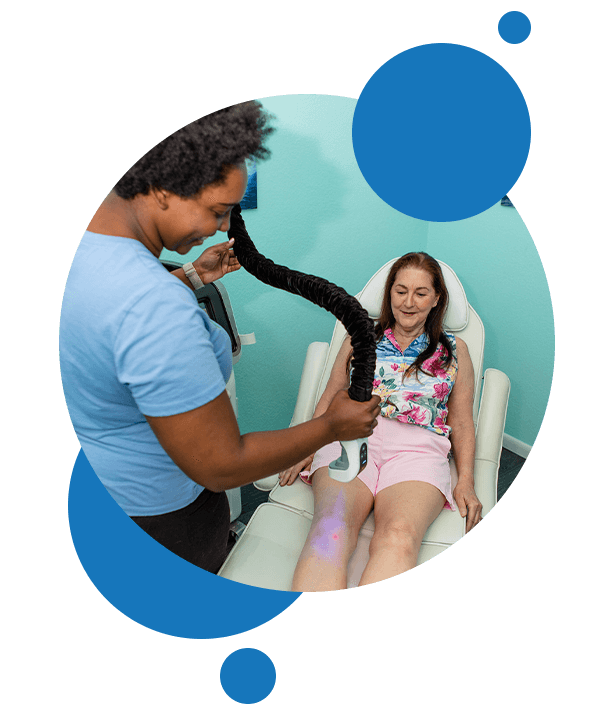 A strong compression massage in combination with pulsating massage which relaxes the muscles and flushes the accumulation of lactic acid.
Lymphatic drainage massage used specifically for relaxation therapy, "heavy legs" syndrome, and varicose veins prevention.
Slimming & cellulite (40 min)
An algorithm designed for slimming therapy and cellulite prevention and elimination.
Lymphatic Drainage (50 min)
This session is consistent with manual lymphatic drainage (MLD) techniques designed by Dr. E. Vodder to improve lymph flow and may also improve the immune system.
Are you ready to see the benefits of Compression Therapy for yourself?
Book an appointment today, and invest in a pain-free future.
Susana Moreno
The staff here are soooo nice and it's very sincere. The atmosphere is comforting and cozy. The cryofacials are amazing and I can't wait to use the rest of the services they offer. I've never met a staff more welcoming and kind. Very accommodating. EVERYONE should use cryotherapy it's THE BEST!
Barbara Vanderbush
After trying to cope with back and hip pain by using prescription meds and physical therapy, I feel I've finally found my solution. Goosebumps "spot treatments" give me amazing results. Getting better every session!!!
Emily Nowlan
The atmosphere is awesome & they go above & beyond to make your experience the best!
Monica Ann
This place is amazing. I've been dealing with pain since '02 because of a car accident. And I was truly amazed on how one session lasted me the whole two weeks with pain free. I've only been here twice I'll keep going. Steve and Donna are very friendly and informative thank you.
Bethaney Rogers
Super friendly staff, they walked me thru every step and answered all my questions.  Very clean, cute decor, easy appointment booking too. They customize your experience, so it is all about you. Definitely going back.